Adsgrill is a self hosted open source business software solution that will cover your business needs: ERP, CRM, E-commerce, and Mobile Application.
We Build A Strategy As Per Your Business Needs
Enterprise Resource Planning (ERP)
Customer Relationship Management (CRM)
E-commerce Services
Mobile Applications
Web Development
Stay Ahead in the Digital World: Future-Proof IT Services for Sustainable Growth
At Adsgrill, we believe that a strong organizational culture is the foundation for success, and we strive to create an environment that inspires our employees and drives our business forward.
Integrity, transparency, and ethical conduct are fundamental principles that guide our organizational culture.
Events and activities play a crucial role in promoting a positive and engaging culture within any organization. They foster collaboration, learning, innovation, teamwork, and well-being among employees, ensuring a vibrant and thriving work environment.
Technology plays a vital role in shaping and transforming modern businesses, and Information Technology (IT) solutions have become a cornerstone for organizations across various industries. In today's digital age, businesses rely heavily on technology to streamline operations, enhance productivity, improve decision-making processes, and gain a competitive edge.
We pride ourselves on our exceptional expertise in providing comprehensive solutions to meet the diverse technological needs of businesses. With a team of highly skilled professionals, we possess a deep understanding of the ever-evolving IT landscape and are committed to delivering top-notch services to our clients.
In today's dynamic business landscape, it's crucial to have the right tools and technologies in place to build, run, and grow your business successfully. Our comprehensive suite of solutions offers a holistic approach, from flexible cloud infrastructure to hyper-personalized customer experiences, designed to optimize every aspect of your operations.
-Your Business Must Grow-
Need a solution for your new business
Adsgrill offers a comprehensive suite of open source business applications designed to meet a wide range of business needs.
As the market leader in enterprise application software, we provide end-to-end solutions that enable companies of all sizes and in all industries to run better. Our suite of applications and services enables our customers to operate profitably, adapt continuously, and make a difference worldwide.
Enabling Growth and Efficiency Through IT Solutions
We believe in creating technology that works for you. Our services range from software development and website design to all kind of management softwares. We work with both small and large businesses, tailoring our solutions to fit your specific needs.
Our mission is to empower our clients through technology. We believe that technology should be an asset, not a burden, and we are committed to making that a reality for our clients.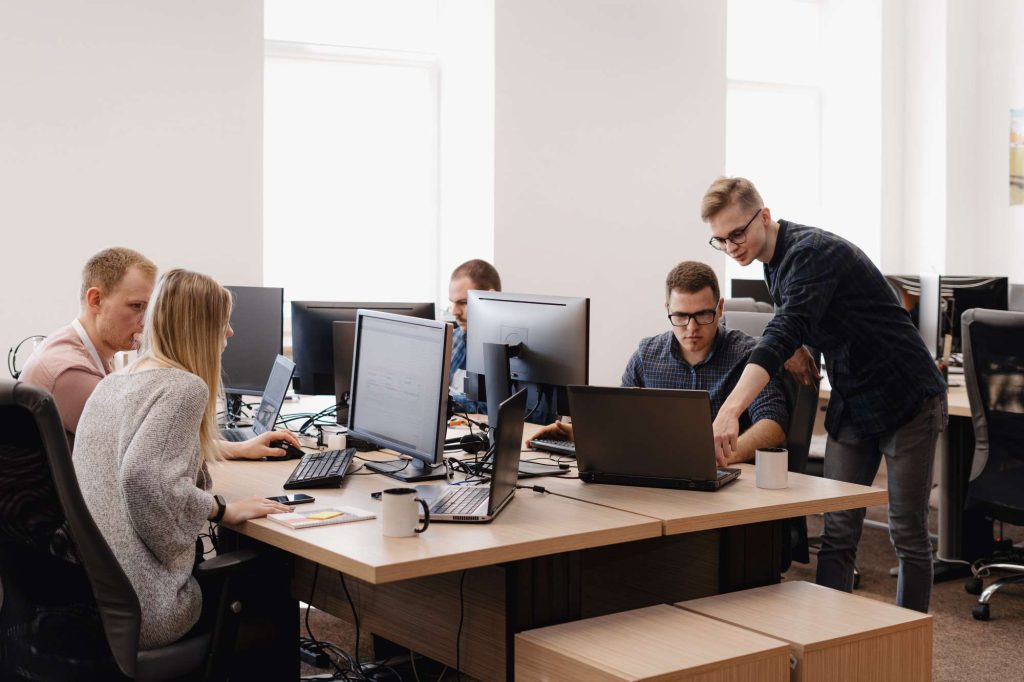 Customized Software
As per Your Business Need
Contact us today to learn more about how we can help your business thrive with our IT services.
Schedule a Free Meeting Now!