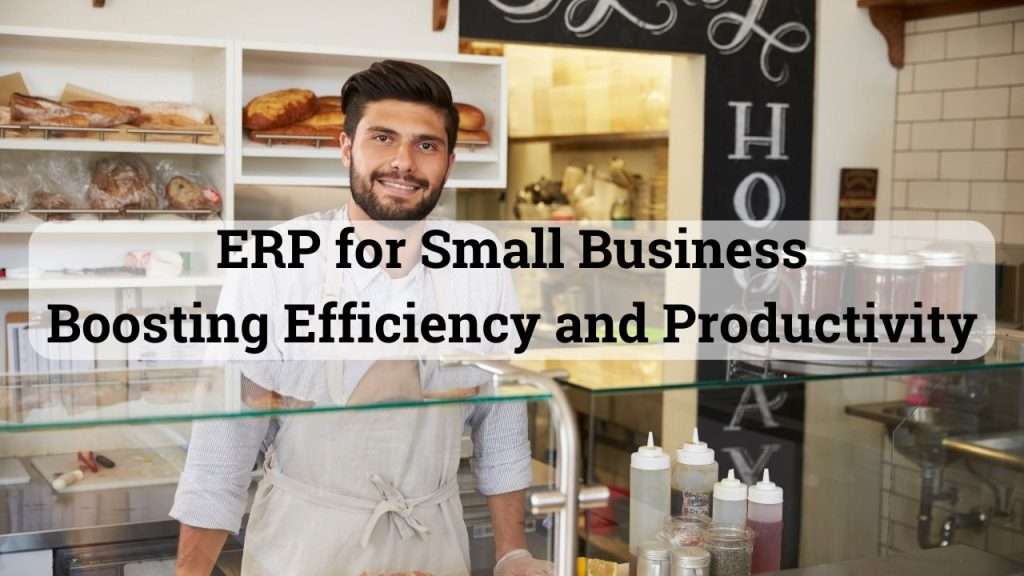 In today's fast-paced business world, small businesses need to be agile and efficient to remain competitive. One of the key factors of success is the effective management of resources and processes. Enterprise Resource Planning (ERP) systems for small businesses have emerged as powerful tools that can streamline operations, enhance collaboration, and promote growth.
What Is Erp For Small Business?
ERP refers to a suite of integrated software applications that consolidate and automate various business functions. These functions may include finance, accounting, human resources, inventory management, customer relationship management (CRM), and more. By centralizing data and operations, ERP software for small business provides a holistic view of the business, allowing decision-makers to make informed choices.
Here Are Some Of The Best Erp For Small To Medium Business:
SAP Business One is a popular ERP system that is used by businesses of all sizes. It offers a wide range of features, including accounting, manufacturing, sales, and customer service.
Adsgrill is providing Cloud ERP Solutions for small business at the best price compared to the competition. Adsgrill also helps businesses manage their core processes, such as accounting, manufacturing, and sales, with a wide range of features that boost your business to the next level.
3. Microsoft Dynamics 365 Business Central
Microsoft Dynamics 365 Business Central is another popular ERP system that is used by small businesses. It offers a cloud-based solution that is easy to use and affordable.
Odoo ERP is an open-source ERP system that is free to use. It offers a wide range of features, but it may not be as user-friendly as some of the other options on the market.
Benefits Of Erp For Small Businesses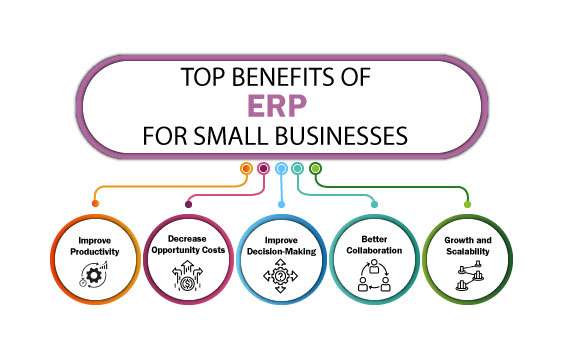 1. Streamlining Business Processes: Implementing an ERP system helps small businesses streamline their workflows. By automating repetitive tasks and eliminating manual data entry, employees can focus on more value-added activities, leading to increased productivity.
2. Improved visibility: ERP systems provide businesses with a single view of their data, which can help them make better decisions. This is especially important for small businesses that may not have the resources to track data manually.
3. Reduced costs: Erp software For small business can help businesses reduce costs by streamlining processes and eliminating redundancies. This can lead to significant savings over time.
4. Improved Data Management: Data is a valuable asset for any business. ERP systems enable small enterprises to manage their data efficiently, ensuring accuracy, consistency, and security. This data-driven approach empowers businesses to make data-backed decisions, thereby reducing risks and optimizing performance.
5. Enhanced Communication and Collaboration: Effective communication and collaboration are essential for business success. ERP systems for small businesses facilitate seamless communication among various departments, breaking down silos and fostering teamwork.
How Adsgrill Can Boost Your Small And Medium-Sized Business
With Adsgrill's top-notch ERP solutions service for small businesses, we are dedicated to boosting your business to new heights of success and efficiency. Our comprehensive ERP system is designed to address the unique challenges faced by your organization, streamlining operations and optimizing workflows.
By implementing our ERP service, you can say goodbye to manual processes and huge databases, as our system integrates all your business functions into a unified platform. This seamless data flow and real-time visibility empower you to make informed decisions, respond swiftly to market changes, and stay ahead of the competition.
Embrace the transformative power of our ERP solutions and experience a significant boost in your business efficiency and profitability.
Furthermore, our ERP solutions are customizable to cater specifically to your business needs. Our experienced team collaborates closely with your organization to understand your processes, identify pain points, and tailor the ERP system accordingly. This personalized approach ensures that you get the most out of the ERP implementation, eliminating unnecessary features and functionalities that might be irrelevant to your business. With our assistance, you can unlock the full potential of ERP, boosting productivity, reducing operational costs, and enhancing overall business performance.
Cost Of Erp System For Small Business
Investing in a cloud based ERP for small business might seem like a substantial initial expense, but the long-term benefits far outweigh the costs. By reducing manual errors, minimizing inventory carrying costs, and optimizing resource utilization, SMB ERP systems lead to significant cost savings and increased efficiency.
While Erp for small business cost is a critical factor, it's equally essential to consider the return on investment (ROI) that ERP services can bring to your organization. By streamlining operations, reducing manual errors, and enhancing productivity, ERP systems quickly demonstrate their value. As your business experiences increased efficiency and growth, the ROI becomes evident through improved profitability and a competitive edge in the market.
If you're seeking a reliable ERP for SME (Small And Medium-sized Enterprises), look no further! Our company is dedicated to delivering top-notch ERP services for small businesses tailored to meet your unique business needs at cost-effective prices. Fill in the details below to get a customized quotation for your business.
Want to See How ERP for Small Business Works?
A successful ERP implementation goes beyond just deploying the software. Our team of experts provides comprehensive support and training to ensure that your employees can harness the full potential of the ERP system. From initial setup to ongoing maintenance, we are committed to delivering unparalleled and best assistance at every stage of your ERP journey.
Visit our ERP products on your own
For more info connect with our expert in one click