Shape your future
with Adsgrill
Choose Adsgrill for Career Growth
Innovate, Learn, and Excel
Are you looking for your next great adventure? Work for a company that you are proud of. There's more inside than you could have ever dreamed.
High-energy and casual culture
As an employee at Adsgrill, you can expect a dynamic and stimulating work environment that promotes creativity and innovation. We value work-life balance and offer flexible work arrangements to ensure our employees' well-being. Additionally, we have a strong emphasis on recognition and rewards, acknowledging the hard work and contributions of our team members.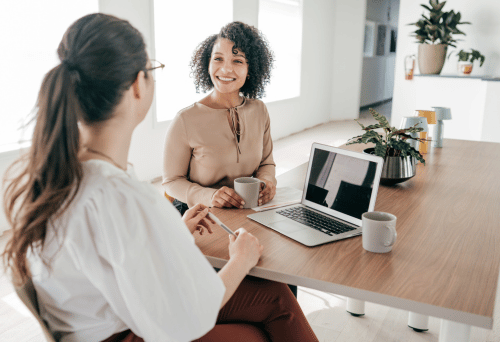 See what opportunities await you
Find your next job. Unless onsite requirements are specified in the job offering, Adsgrill offers hybrid flexible working models for all positions.
Experience Level: More than 5 years
The ideal candidate will have extensive knowledge of full stack development, including expertise in technologies such as Node.js, Laravel, and React. As a Project Manager.


Experience Level: More than 5 years
The ideal candidate will be responsible for creating and executing our marketing strategy. You will lead our marketing campaigns, evaluate our marketing performance metrics, and collaborate with internal teams.
Experience Level: Freshers can apply
We are looking for well-organized Sales Coordinator to provide the necessary support to the field sales team. The successful candidate will become the point of reference for colleagues and customers alike, 
Role: Digital Marketing Intern
Experience Level: Freshers can apply
This role is designed for individuals who are passionate about marketing, eager to learn, and ready to contribute their creativity and skills to real-world marketing campaigns. Join usto kick-start your career.
Role: Full Stack Developer
Experience Level: More than 1.5 years
Collaborate with cross-functional teams, including designers, product managers, and other developers, to gather requirements and deliver high-quality software solutions.
Experience Level: More than 1 years
Your primary focus will be the development of all server-side logic, definition and maintenance of the central database, and ensuring high performance and responsiveness to requests from the front-end.
Role: Senior Inside Sales Executive
Experience Level: More than 3 to 4 years
We are looking for a high-performing  Sales Executive to help us meet our customer
acquisition and revenue growth targets by keeping our company competitive and
innovative.
Innovation & Quality First
Explore your career options
Find a perfect Opportunities with Us
To proceed with the application, we need your basic information. This information assists us in evaluating your application.
Interested but unable to find a position that suits your skills?